With this year's Denver Home Show under our belt, we are full of unique home remodeling ideas to share! (BIG thanks to all who visited our booth.) If you're looking for ways to breathe new life into your home, here are five home improvement projects you may not have thought of!
1. CONVERT AN UNUSED CLOSET INTO AN OFFICE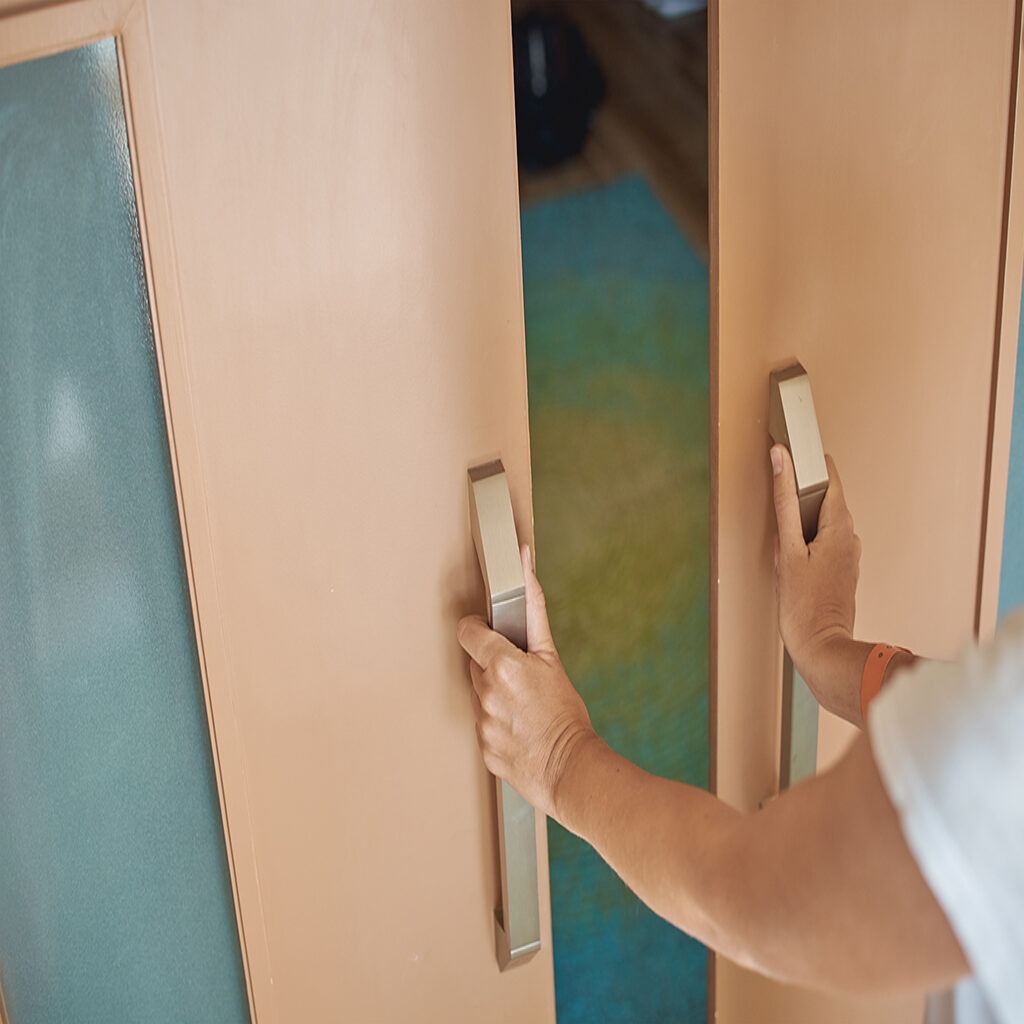 If you find yourself at the kitchen countertop for your daily work–three whole years into the pandemic–it may be time to rethink your home office solutions.
If you work remotely, one of your greatest challenges may be finding a space you can focus on getting work done. Enter the designated home office!
Many homeowners assume the only way to add an office is with a room addition. However, you can achieve similar results with a smaller budget by converting an unused closet into your home office—or "Cloffice!"
The basic requirements of a closet home office include a desktop surface, some storage, and a chair.
Here are a few tips for building a cloffice:
Go doorless or install sliding doors to maximize space
Install as many shelves as possible
Install proper lighting
Install a built-in desk or a stow-away desk that folds up between uses
Mount your monitor(s)
Put drawers under the desk
Dress it up with wallpaper, a beautiful light fixture, or a statement chair
If you want to convert a closet and don't need a home office, apply these same tips to create a stunning vanity or craft room!
Because Christie's works with OakCraft Cabinetry, we can help design and build a bespoke desk space, storage solutions, and a shelving system with exactly your space and needs in mind. Learn about our capabilities here. We're in the process of building a customized cloffice for a client this spring. Follow us on social media (@Christiesdesignbuild) to be the first to see the final product!
For more ideas, read "How to Make Your Home Office Work for You!" With our contractors, the possibilities are endless.
2. PAINT IT BLACK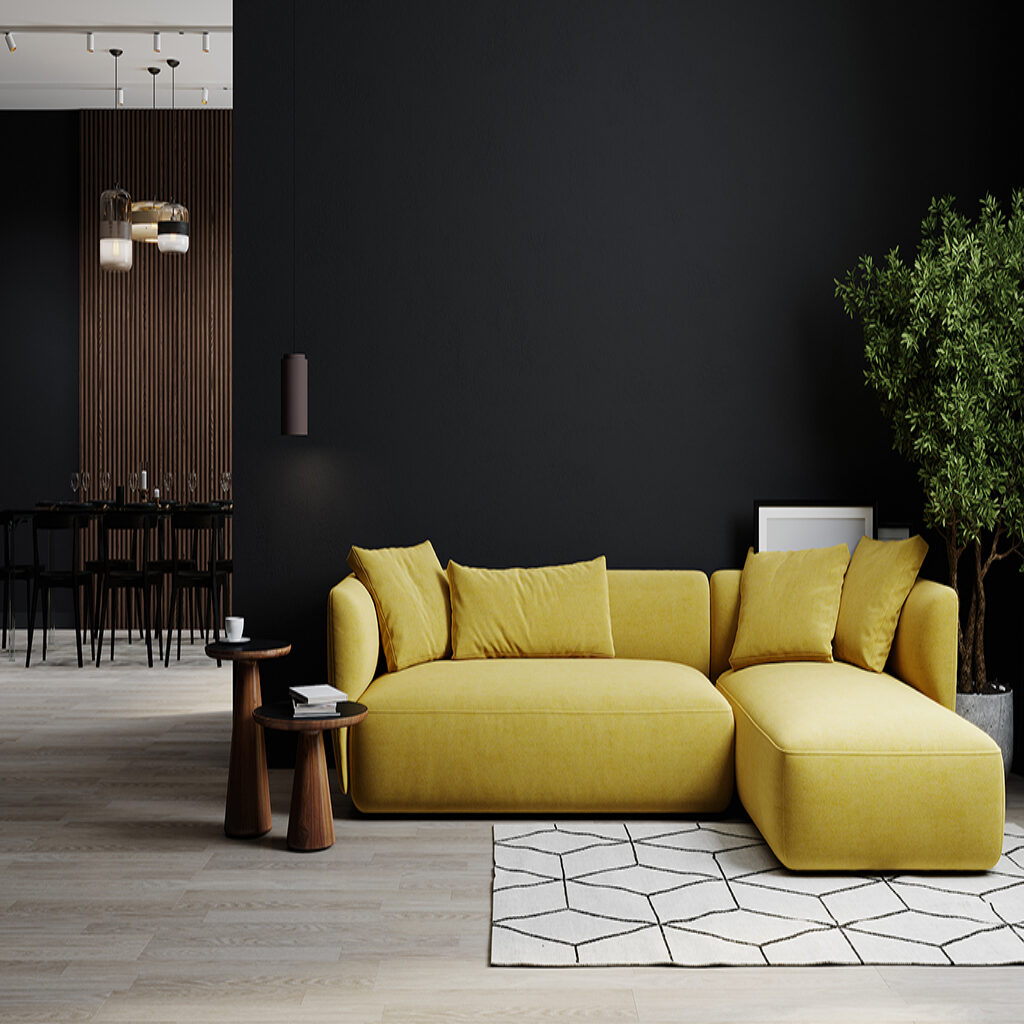 Looking for a dynamic change without a hefty price tag? Try adding a little more black—and a whole lot of style—to your home. In fashion, there's nothing more versatile than a little black dress, and the same goes for your home! Add contrast and drama to any space with a fresh coat of paint.
Here are a few examples of what to paint first:
Doors – interior, exterior, and even garage doors
The bathroom – or just the tub
The dining room
The living Room
Paint your stairs – for extra impact, paint just the railing or just the steps
Cabinets
Bookshelves
The fireplace
An accent wall
The ceiling
Built-in storage units or entertainment centers
Structured lines – like paneling, exposed ceiling beams, and windows
Darker paint effectively hides imperfections on the walls, and classic black is always in style. Give this look a try!
Remember, there are as many shades and tints of black paint as there are white. Get some samples before you commit to the whole space!
3. PUT YOUR BONUS SPACE UNDER-THE-STAIRS TO WORK
Are you forever tripping over toys, wishing your kids had a designated play space? Would an extra bathroom downstairs be a lifesaver when guests are over? Consider converting the area under your staircase into a hangout, storage area, pet zone, or your own Harry Potter-inspired nap nook.
Here are some ways to make the most of this bonus space:
Install an understairs closet or pantry
Install storage shelves or drawers
Add an extra bathroom
Create a mini laundry room—or simply tuck away the washer and dryer
Hang your bike
Build a small wine cellar or wine shelves
Create a staircase office (see Remodeling Idea #1 for ideas!)
Create a hidden playroom for kids – it's fun, and it keeps clutter to a minimum!
Design a cozy daybed for reading–or napping
Build a wet bar – all you need is a countertop for mixing and serving drinks, space for storing spirits, and maybe a mini fridge.
Create a gallery wall
Open up the space – ALWAYS have a professional inspect before removing a wall to ensure it's not load-bearing or structural.
Think about how you live and what would be most beneficial to you and your family. We'll help with the rest!
4. ELEVATE FLOORING WITH A TILE RUG
Feeling creative? Let your artistic side shine with a stunning tile rug.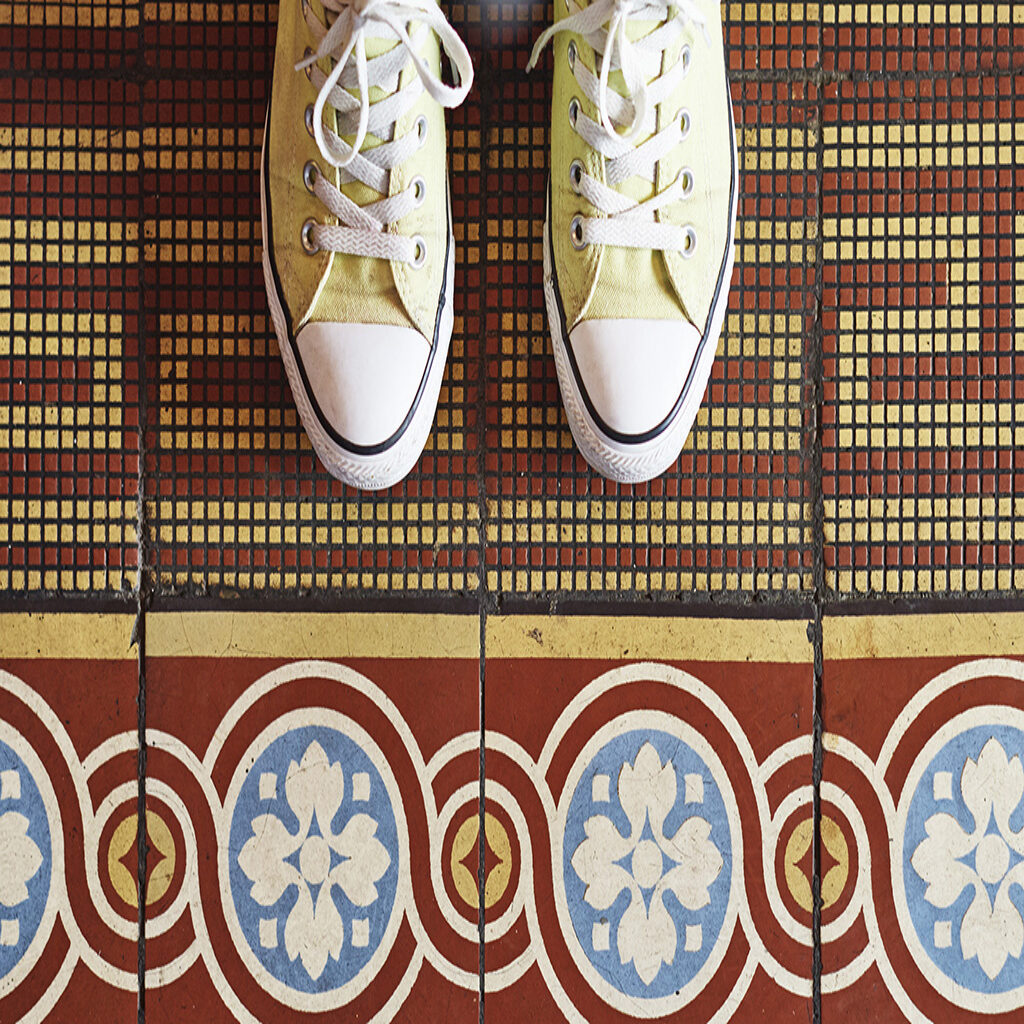 You read that right! Tile rugs are the flooring equivalent of a feature tile wall – or accent wall. There is more than one way to create this aesthetic: regular floor tile arranged in a special pattern or mosaics with a tile border.
Here are some tips for creating a show-stopping tile inlay:
Lay out your design before installing it to make sure it's what you want
Use patterns, like herringbone, to create a sense of direction and lead traffic through your home
Add a defining border
Stick with the same material for your tile trim(!)
Add your family name or another custom branding element
Tile rugs are not limited to spa bathrooms and chef's kitchens. Use them to create a focal point in any room, emphasize an entryway, outline a living area, or wherever else your heart desires. Plus, they're much easier to clean than carpeting!
5. THE BENEFITS OF BENCH-SEATING
If you're looking for an exciting remodel that makes life easier, it might be time to enhance your dining area with banquette seating! Not only are benches, banquettes, and booths chic and cozy alternatives to dining chairs, they provide more storage while taking up less space. (Plus, you can snuggle up with your family!)
Make every inch count with one of these ideas:
Install a corner banquette to optimize unused space.
Group your dining table and kitchen island and add bench seating – This way, you can cook and prep while family and friends gather around.
Go 50-50 with dining chairs on one side and a bench on the other. Keep your dining table against the wall and store the bench underneath until you have guests!
No matter what changes you make, you are only going to love your kitchen as much as you can use it. Don't invest the time and money into changing your kitchen if it is still going to be limited in space when you want to use it for cooking and entertaining!
Take time during this project to streamline your kitchen's layout and create a clear path to travel around the room. Sure, it's more intensive to adjust the layout, but it will make more space and be well worth it in the long run.
Explore our kitchen remodels for more layout inspiration on our website.
We hope these out-of-the-box ideas give you the inspiration you need for your next remodel. Brainstorm what would be most beneficial, and we'll help with the rest! With planning time necessary on the homeowner's part, we say there's no time like the present to get started. Take a look at our blog, 5 Things To Know Before Starting A Home Remodel, for more tips to consider ahead of your next project.
Christie's Design Build Remodel is committed to giving you a realistic timeline and 30-day price lock-in once you have signed. Contact us to schedule a free consultation by calling us at 303-833-4715 or completing our contact form at https://christiescompleteservices.com/contact/. We can't wait to hear from you.
---