HAVE CONFIDENCE IN THE HOME REMODELING PROCESS
20+ YEARS OF EXPERIENCE & OVER 200 HOME REMODELS COMPLETED
We find homeowners are overwhelmed with the idea of home remodels. Whether it be a bathroom, kitchen or whole home remodel. At Christie's Design Build Remodel we combine accurate quotes, clear communication, and professional contractors, to help homeowners feel confident in their Remodel and have the home of their dreams.
Remodeling your home's kitchen can be one of the most rewarding projects that you ever undertake for your home. A high quality kitchen remodel allows you the opportunity to fully customize your kitchen space and tailor it specifically to fit your functional and aesthetic needs.

Between getting ready in the morning, and preparing for bed at night, your bathrooms see a great deal of use over the course of the average day. Because your bathroom plays such a large role in your daily routine, it is essential that your bathroom space be somewhere that you feel comfortable and relaxed, and the best way to make it so is by investing in a high quality bathroom remodeling project.

All too often, basements are left to languish as additional storage space when they really have more potential than almost any other area of the house. Your basement can serve almost any purpose you can dream up, all it takes is a little bit of planning and the assistance of a dependable basement finishing professional.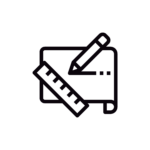 When you are looking for a great way to boost the value, function, and square footage of your home all at once, it might be worth it to consider investing in a brand new home addition project. A home addition can give you exactly the kind of space you need to meet your home's functional needs. Whether you are looking for a new sunroom, a home office, or you are just looking to expand your kitchen, a brand new home addition can accomplish all of these goals and more.
DENVER HOME REMODELING PROFESSIONALS ARE HERE FOR YOU!
When it comes to high quality home remodeling services here in Denver, most savvy homeowners know that the only name in quality to trust is Christie's Design Build Remodeling. Our team of experienced Denver remodeling contractors have been providing local homeowners with the high quality home remodeling services they need to transform their homes into the homes of their dreams for over 20 years now, and we have no intention of stopping anytime soon.
Interested in A Home Remodel Consultation?
Authorized Dealer of Wellborn & SOLLiD CabInets
Partnering with the leading cabinet manufacturers around, we are able to over contractors the best and largest variety of options. With a large section from SOLLiD Cabinets, we have you covered.
We Collaborate With the Best in Northern Colorado
Depending on your needs, we are always pleased to recommend an Architect or Designer for your custom home, or well considered renovation project, and our recommendations include select architects from the Denver Metro / Northern Colorado area, with whom we collaborate and facilitate to streamline processes.
QUALITY WORK YOU CAN TRUST
As we continue to wade through the effects of supply…
What Our Clients Are Saying
Don't Just listen to us. Hear what others have to say!
"Couldn't recommend more highly Christie's Design/Build Remodeling. They did an amazing job. Their crew was reliable and highly skilled. Everyone of them cared about the project as if it had been their own home. Now that's the kind of people you only wish would work on your home. You won't be disappointed."
"Amazing family owned and run business. They show how much they love what they do and are always learning the newest info to share with clients. Their work is amazing!"
"The Christie's are very stand up people. Their design team has an incredible eye to make your home look exactly the way you dream it to and they are efficient in accomplishing their goals! I highly recommend the Christie's Design to redo, build or design your living space!"
If you need reliable design and build services or remodeling done for your kitchen, bathroom or any other part of your home, don't hesitate to give our Denver remodeling company a call! We help you with both residential and commercial properties and we'll gladly schedule your appointment with one of our experts. For your convenience, we have also included an online form below you can fill our to get started.
8310 Colorado Boulevard, Suite 550, Firestone, CO 80504