HAVE CONFIDENCE IN THE HOME REMODELING PROCESS
20+ YEARS OF EXPERIENCE & OVER 200 HOME REMODELS COMPLETED
We find homeowners are overwhelmed with the idea of home remodels. Whether it be a bathroom, kitchen or whole home remodel. At Christie's Design Build Remodel we combine accurate quotes, clear communication, and professional contractors, to help homeowners feel confident in their Remodel and have the home of their dreams.
Remodeling your kitchen can be one of the most rewarding home projects you will ever undertake. A high-quality kitchen remodel allows you to fully customize your space, tailoring it to fit your specific functional and aesthetic needs.

Between getting ready in the morning and preparing for bed at night, bathrooms see a great deal of use over the course of the day. As a space that plays such a significant role in your daily routine, yours should be one you feel comfortable and relaxed in. The best way to do this is by investing in a high-quality bathroom remodel.

All too often, basements are left to languish as additional storage space when they have more potential than almost any other area of the house! Your basement can serve practically any purpose you can dream up; all it takes is a little bit of planning and a dependable basement-finishing professional.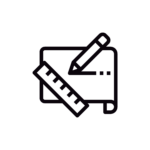 When looking for a great way to boost your home's value, function, and square footage all at once, consider investing in a new home addition. A home addition can provide precisely the space you need to meet your home's functional needs. Whether you are looking for a new sunroom, a home office, or just to expand your kitchen, a brand new home addition can accomplish all these goals and more.
DENVER HOME REMODELING PROFESSIONALS ARE HERE FOR YOU!
When it comes to high-quality home remodeling services here in Denver, most savvy homeowners know the only name to trust is Christie's Design Build Remodeling. Our team of experienced contractors has been providing Denver homeowners with high-quality remodeling services for over 20 years now, and we have no intention of stopping anytime soon.
Interested in a Home Remodel Consultation?
Authorized Dealer of Wellborn & SOLLiD CabInets
As partners with the leading cabinet manufacturers, we can offer contractors the best and most extensive variety of options. With a large section from SOLLiD Cabinets, we have you covered.
We Collaborate With the Best in Northern Colorado
We are pleased to recommend reliable architects and designers for your custom home or renovation project, depending on your needs. Our contacts include select architects from the Denver Metro / Northern Colorado area, with whom we collaborate to streamline processes.
QUALITY WORK YOU CAN TRUST
As we dive into the 2023 holiday season it's natural…
What Our Clients Are Saying
Don't Just listen to us. Hear what others have to say!
Enjoyable, professional experience from start to finish, and even after the job is done. We used Christie's Design Build Remodeling for a variety of services. First, we built out an unfinished basement for my mother, and Christie's was a perfect contractor for my mom - they guided her through every step of the process to ensure she was comfortable and happy with her new walk-out suite. Then we used them for a deck addition, a small kitchen remodel, and a few other spruce-up services to the main part of the house. All work was done promptly and professionally. A few months later, after the job was done, we called them to help with a small kitchen modification that we needed for a new fridge we bought. Christie's was out in flash to complete the work, in spite of their current workload. Finally, we just called them for some warranty work on the main floor kitchen remodel. They were here within 24 hours for the repair. Can't recommend these guys enough.
We used Christie's to remodel our kitchen that was not functional at all for me as a person with a disability and was very ugly. Alyssa created a beautiful design that is extremely functional for me but doesn't look any different then any other able body persons beautiful kitchen. I can finally reach all the things I need and it still works for my husband or anyone else who uses my kitchen easily. Ron and Jerry who did all the work did absolutely amaxing! They paid amazing attention to detail, were extremely respectful of our house, Patient with my young kids being interested in what they were doing and all of our questions. Kim at the office did fabulous finding the exact details I wanted to make the kitchen ours. Everyone was amazing at communication and responded to any question I had super fast. They made the process super easy and we were always told what was going on. We loved everyone we worked with there and we would happily use them again for any other project we have.
Couldn't recommend more highly Christie's Design/Build Remodeling. They did an amazing job. Their crew was reliable and highly skilled. Everyone of them cared about the project as if it had been their own home. Now that's the kind of people you only wish would work on your home. You won't be disappointed. They are local Colorado people who have connections with multiple vendors to complete details of your design with precision. You should count on their connections; they can accomplish more for less, and more efficiently than if you sought out your own vendors. We took on one task ourselves, and it held up the whole sequence. They were patient to deal with our interruption, even though they knew they could have accomplished the task in less time. The people they hire are skilled craftsmen trustworthy to the completion of the project. We now have a deck the width of our house, a portion of which is a nice covered area. We have a new master bath and new quartzite counters in two bathrooms, new custom showers, and we have a fabulous custom stacked-stone fireplace. They did the stack stone in two days-an amazing feat for a 22ft.+ fireplace with only two men measuring, cutting, and stacking stone. We appreciated their nonstop commitment to efficiently and skillfully pull off our remodel ideas.
Excellent contractor and designer. Everyone in the company was a pleasure to work with - from the owners (Steve and Diane) to the designer (Alyssa), the office staff (Kim and Jerry), the carpenters (Ron and Carl), and all the subs. The quality of work was excellent! Our small addition and complete kitchen remodel was completed on budget, on time, and with the utmost care to details. We absolutely love the new space!
Andrea Erickson
2019-09-30
We purchased our home 13 years ago and looked forward to the day when we could remodel our kitchen and sun porch. After years of planning, the time came for us to begin our project. We began the process of looking for a reputable contractor to make our vision come to life. We found Christie's on Dave Logan's website, read the reviews and set up a meeting, After several months of planning, working with Boulder County to obtain our building permit, which was not an easy process, work began the Monday after Thanksgiving. With Steve's expertise, Alyssa's gift of understanding our vision, their onsite visits making sure all was going along as planned, their gift of encouragement as we not only were going through our remodel but we had several personal difficult circumstances, it would not have been a positive experience. We now have a beautiful kitchen, usable sun porch to entertain our family and friends. If you are planning a remodel in your near future and would like to see their work, please visit their website to see our remodel. Jay & Andrea Erickson
Christie's is a reliable and trustworthy partner for any home remodeling project. We partnered with Christie's to design and remodel our entire home in Boulder and we LOVE how it turned out. They helped us work with the city to get permits and approvals, worked well with our other partners (landscaping, painters) and helped us get into our home in record time. We would highly recommend them on any project.
Bennie Gallardo
2018-02-11
I would like to commend Christie's design for the excellent job they did on a remodel to my Mothers house. I spent about 3 months looking for a contractor to do this job. After several estimates i went with Christie's. They were not they cheapest of the estimates that I received however they were the most impressive, the reviews were great as well as a great rating by the better business bureau. The timeline that they gave was acceptable for the amount of work that needed to be done. Alyssa the designer worked with me to get the job done just the way i wanted it. I did make a few small changes along the way and she always was able to accommodate these changes with little or no effort always with a smile. I would like to thank Alyssa, Diane, Steve, Kim and Jerry, they made this remodel a once in a lifetime experience. I would use this company again in a heartbeat. The house was gutted out down to the studs. The windows were all replaced as well as all of the plumbing and electrical. Load bearing walls were taken out and the staircase was relocated from the kitchen to the living room to create an open concept living space. A bedroom was removed to make a massive bathroom suite. The remodel ran over about 2 weeks however given the amount of work that was done it was totally acceptable. I can't say enough good things about this company. all new house inside and out. i can't thank them enough. Thanks once again for all the great work.
"Couldn't recommend more highly Christie's Design/Build Remodeling. They did an amazing job. Their crew was reliable and highly skilled. Everyone of them cared about the project as if it had been their own home. Now that's the kind of people you only wish would work on your home. You won't be disappointed."
"Amazing family owned and run business. They show how much they love what they do and are always learning the newest info to share with clients. Their work is amazing!"
"The Christie's are very stand up people. Their design team has an incredible eye to make your home look exactly the way you dream it to and they are efficient in accomplishing their goals! I highly recommend the Christie's Design to redo, build or design your living space!"
If you need reliable design and build services or remodeling for any part of your home, give us a call! We'll schedule your appointment with one of our experts to help you with your residential property needs. For your convenience, we have also included an online form that you can fill out to get started.
315 Park Avenue, Unit C
Fort Lupton, CO  80621