With the chaos of 2020 came the need for many of us to rethink our office solutions. Where once we went into our offices and worked alongside our coworkers, even having in-person meetings (Gasp!), a great deal of us now find ourselves trying to find the best spot on the couch or kitchen counter to do our daily work at our makeshift home office. Even so, a surprising amount of those now working from home is more productive than in the traditional office setting! This heightened productivity is thanks to less commuter stress, fewer distractions, a more personalized space, and overall less noise.
While there are many considerations to building a home office, we have some great ideas to help you start to see yourself working even more comfortably and productively. Here are our top 4 things to consider before you get started on your new home office.
Find A Dedicated Home Office Space
Your first consideration should be what space in your home can be turned into a home office? Much of the planning for your home office starts with the physical space available and your budget. Oftentimes an already existing space in your home can be made into a multi-purpose space simply by adding an office. Whether you have an entire room to work with or if you need to utilize space more efficiently, we are confident that our design team can help you create the perfect work-from-home space.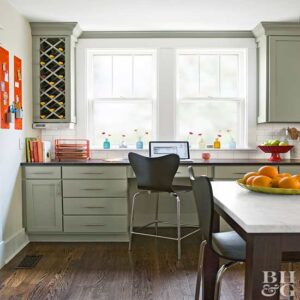 If you find yourself at the kitchen countertop for your daily work, maybe there is actually space in your kitchen to create your desk space!
Likely there are a few underutilized corners in your entertainment den that could be just right for your desk.
Maybe you even have a shed or detached guest house that could be perfect for a more private office space.
If you are super tight on space, think about creating your office right under the stairs!
Believe it not, a spare closet can make a quiet and private workspace as well.
It's time to look at your space with new eyes, and we can help! Even if you don't think you've got room for a home office, our team at Christie's can help you use the space you already have more wisely!
Storage Solutions
Next, let's talk about what kind of storage space you will need to create the best workflow. Lack of proper storage can make or break your productivity and efficiency. With our expert design team on the job, we will be sure to consider all of your needs.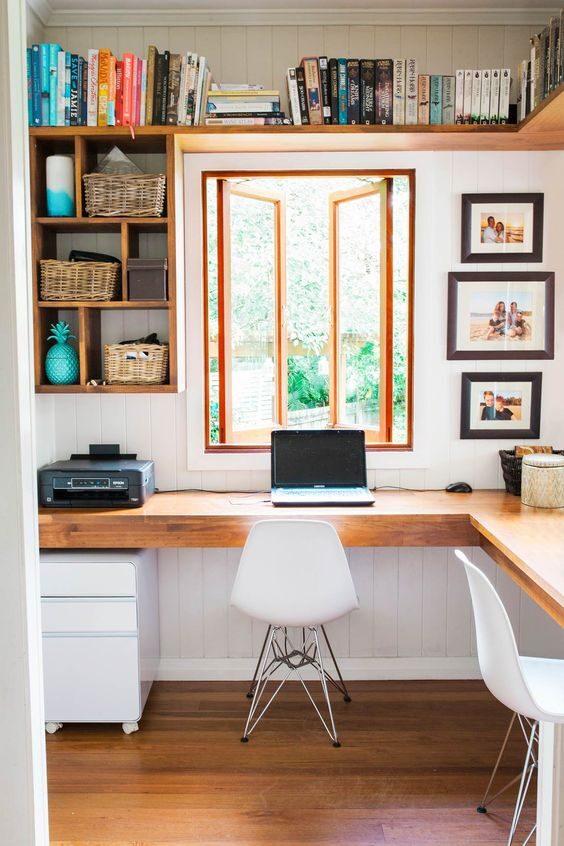 If you're working with a tight space, you may need to think about roll-out storage that can utilize the depth of the space rather than the width.
The most effective storage of all is putting away the whole desk, right? Why not build a stow-away desk that folds up to the wall between uses?
Let's not forget shelving! Shelves are such a great storage solution for tight spaces and beyond. Not only does shelving give space to actually store things all the way to the ceiling, shelves are also a great place to bring in your personality and maybe even some relaxation and color with the addition of art and plants.
Because Christie's works with OakCraft Cabinetry, we can help design and build a bespoke desk space, storage solutions and a shelving system with exactly your space and needs in mind. Interested in learning more about custom cabinetry? Check out our last blog! 
Sound Proofing
We've all been on that virtual meeting when either our own pet decides to howl at the UPS guy or someone else's kids are fighting over snacks. This is when we are all thankful for the mute button, but wouldn't it be nice to have a quiet space to work every day?
Many of us spend hours each day in meetings held over the phone or in front of a screen, so why not put some thought into creating a quiet space? Take a moment to consider the noise level that is most ideal for your work. Do you need quiet for virtual meetings? Are some of your meetings confidential? Maybe you record a podcast. We've got a solution for whatever your noise level needs.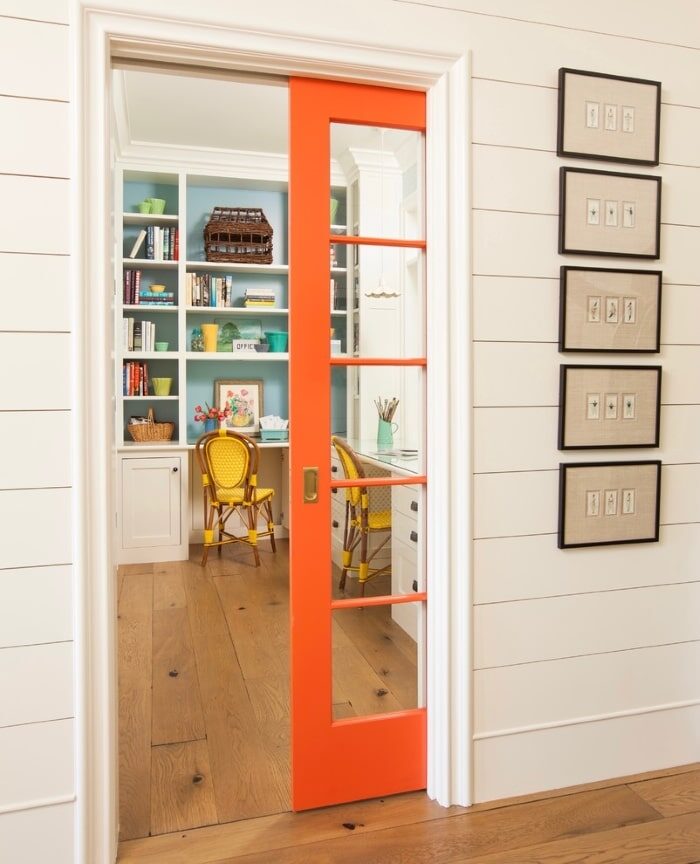 The easiest and least expensive option here is simply adding in a rug (or 2!), thick curtains, and maybe even soft wall hangings.
A retractable door can make your space go from noisy to quiet in one quick slide.
Another simple solution is installing a new, more solid door which can make a huge difference in the noise level.
Surprisingly sound-absorbent ceiling materials can also make a difference in the noise level.
Installing different/tighter window fittings cut back on outside noise
For recording things like podcasts wall-mounted soundproofing foam is a great option.
Executing 1 or more of these ideas can bring you more quiet and calm for your very important workdays.
Light & Bright Atmosphere
Natural lighting is usually the most ideal but as the sun changes throughout the day, so does the shadow on your nose. If it's important for you to have consistent lighting throughout your workday, maybe it's time to think a bit more about your lighting.
The easiest way to change your lighting is adding in lamps with the right light bulbs. Placing lamps around your space can add a soft ambient feeling in your office.
A few strategically placed track lights or recessed lighting can ensure you've got the best lighting at all times. Track lighting can be personalized by moving the light to exactly where you need it.
If you're not someone who has to be on camera during the day, face your desk toward a window (if available) and can bring the outside into your space and create a warm and comfortable environment.
Our talented team at Christie's has thought of everything so that we can help you find the perfect spot in your home for your daily workspace. Reach out to us today and let's start making your home office work for you!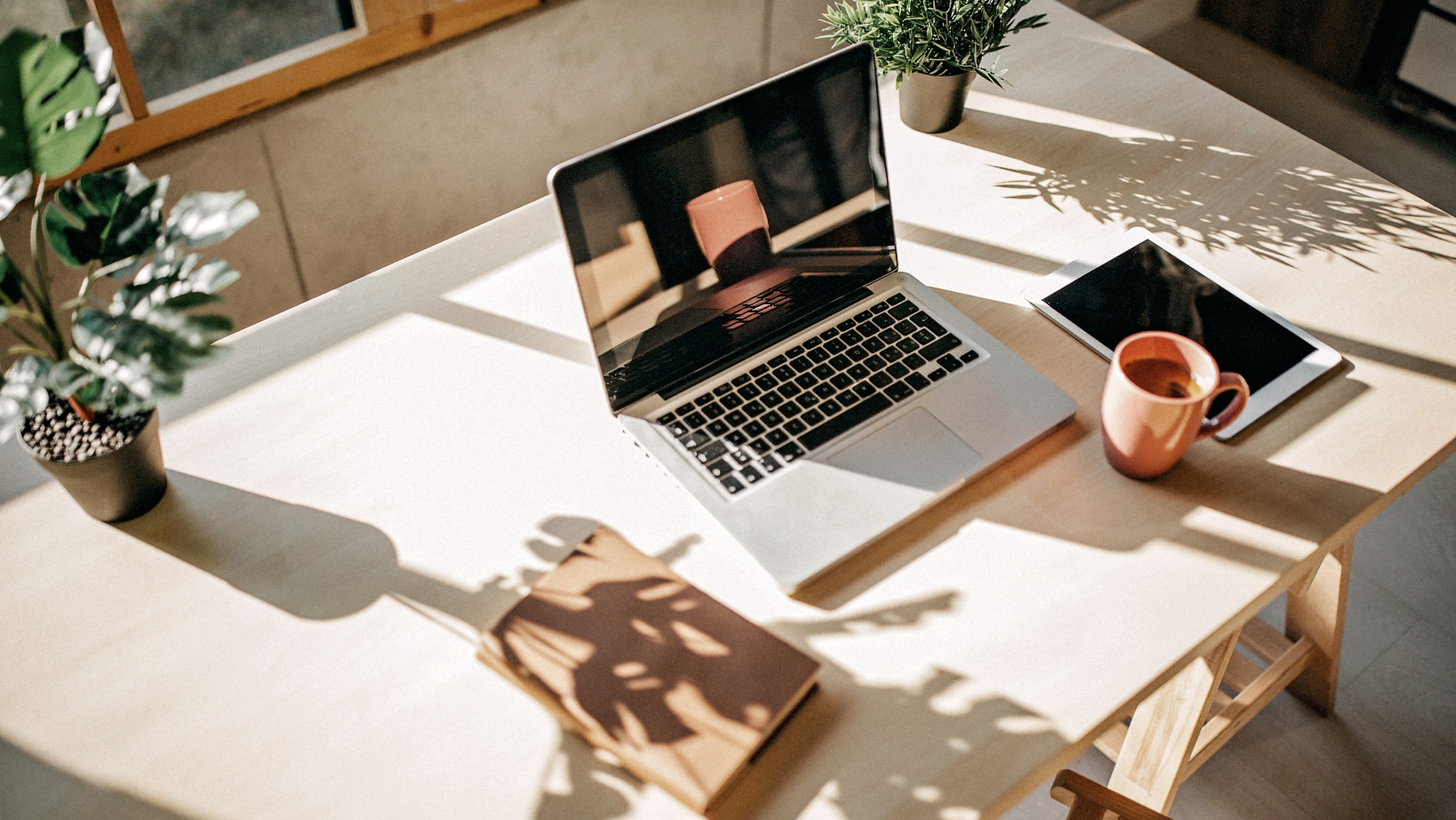 How to Make Your Home Office
Work For You!